Lexus Pursuit Winner
---
Lexus Pursuit of Excellence Elite Award Winner for THREE Consecutive Years!
We are proud to boast that we are the #1 Lexus Dealership in Canada!
---
We are incredibly proud of the Ens Lexus team for achieving our second consecutive Lexus Pursuit of Excellence Award.
The 2022, 2021, & 2020 Lexus Pursuit of Excellence Elite Program Award is given to a select number of premier Lexus retailers in Canada. It is designed to measure the absolute highest standards of guest satisfaction and overall dealership performance.
The Pursuit Award is extremely coveted, and we are honored to be recognized as a recipient for both 2020 & 2021.
Thank you to our amazing Guests, the entire Ens Lexus team & Lexus Canada for making this possible.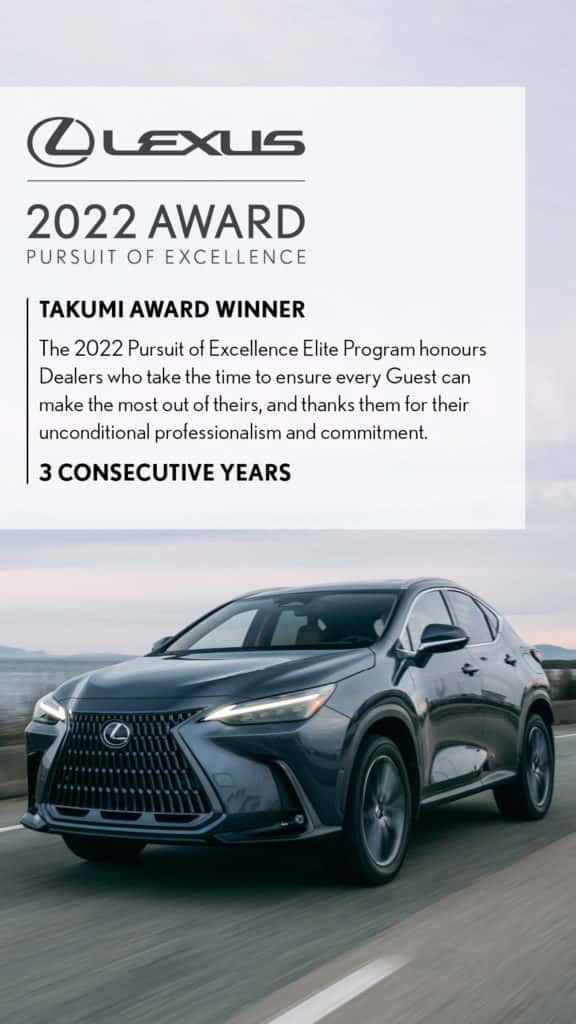 ---